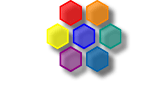 Privacy Policy
Verein Klangwerkstatt Purpur - Wien
Chairman: Dr. Michael Fendre
www.purpur.eu
office@purpur.eu
office@haydn107.com
Editor: Verein Klangwerkstatt Purpur
Responsible for the content: Dr. Michael Fendre
Datas of the Verein Klangwerkstatt Purpur
ZVR-Zahl: 159493052
Bank account Verein Klangwerkstatt Purpur:
BKS Bank
BLZ: 17000
account number: 150047048
IBAN: AT231700000150047048
BIC: BFKKAT2K
Scientific work: Dr. Michael Fendre
Concept of the homepage: Dr. Michael Fendre
Design: NOAH
Implementation: www.kafae.com
Photo credit:
Menüseiten:
The project: Skizze, Michael Fendre
Michael Fendre: Michael Fendre
Haydn-orchestra: "Besetzung La fedeltà premiata", McCue, Edward: "Acoustics of the second opera house at Eszterháza." Miscellanea. Referate zweier Haydn-Tagungen 2003. Hrsg. von Georg Feder und Walter Reicher (Tutzing: Schneider, 2004), Beispiel 9, S. 128
Quotations: Design NOAH
Bibliography: Shutterstock; Rtstudio
Partner: Design NOAH
Privacy Policy
Information Tracking And Usage 

Verein Klangwerkstatt Purpur tracks and gathers information on this website that helps us to identify our visitors' needs related to our website and our services. Verein Klangwerkstatt Purpur is the sole owner of the information tracked and gathered on this website. We will never share, sell, or rent this information unless explicitly stated in this policy or ordered by a court of law.
Cookies
The usage of cookies is in no way linked to any personally identifiable information while on our site. When a user closes his browser the cookie session ends. If a user rejects the cookie, they may still use our site; however, the user may be limited to the access of some areas within our website. Cookies help us understand our visitors' needs and interests and use that information to improve our website and the services offered on the individual pages.
Shared Usage Of Data 

We reserve the right to share accumulated, general demographic data for statistical purposes with selected partners. This data does not contain any personally identifiable data.
Links
This website contains links to other sites. Please note that Verein Klangwerkstatt Purpur is not responsible for the privacy practices or the content of any other website to which we link.
Changing/Editing Personal Information
Every email sent by Mozart Media allows the user to change, edit or remove any information he provided us while registering for an Mozart Media service or contact request on the website.
Notification In Case Of Policy Change 

Should we decide to change our privacy policy, we will inform of such changes on our website. This keeps our users up to date about which information we gather, how we are using this information, whether that information is made public and if yes, in what way. Should we decide to make use of personally identifiable information in another way than stated at the time when this information was gathered, the users concerned will be made aware of this via email. The users may then decide whether we will be permitted to use their data in this new fashion. Otherwise, we use data exclusively in accordance with the privacy policy under which they were gathered.
Contact
Verein Klangwerkstatt Purpur - Wien
Chairman: Dr. Michael Fendre