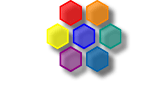 The project www.haydn107.com - a preface
107 symphonies are completely preserved from Joseph Haydn, the "Father of the Symphony." The name haydn107.com was also chosen for this website based on this fact. The homepage is a scholarly but easily comprehensible "information platform", a location where those interested can easily and extensively familiarise themselves with Haydn's symphonic works at no charge. Listen to and explore 100&7 Haydn symphonies. Visitors have the opportunity to listen to each of the 107 symphonies and each of the 414 movements. At the same time all the necessary background information on the symphonies can be called up to help better understand the respective work. Users can also compare interpretations, as the symphonies can be heard in recordings by Antal Dorati, Adam Fischer or Christopher Hogwood, as desired. For this we extend our thanks to Universal Music and Brilliant Classic.
The aim was to create a homepage which provides all the relevant facts on the Joseph Haydn's 107 symphonies for fans, musicians, interpreters as well as for scholars. It is both a webpage for getting acquainted with and studying the material as well as for expanding one's personal repertoire, scholarly horizons and for the preparation of future concert programmes.
The homepage offers 1100 musical excerpts.
Dr. Michael Fendre, Dirigent